Over the last year or two, garden centre owners have approached us with two simple questions: How do we get more customers in the door? and How do we improve profitability?
The easy and straight forward part is 'what to do'
What to do

 to get more customers in the door.
Always start with 'Today's customer' and what drives their 'buying behaviour'
1. Get the Offer Right
Premises- buildings, fixtures, ambience, layout, car park. Product – range/ mix, quality, pricing
Presentation – location,
Services – staff, info, delivery, design, Demos, Loyalty P.
Branding / colours
Signage
Don't advertise until you have the offer right (or nearly right) 
 
2. Develop your strategy for today's customers and have a point of difference
Include attention to convenience, value, and inspiration
Make sure your point of difference is tangible, unique and a substantially visible customer benefit
Customer ' Word of Mouth' recommendations should kick in if you have implemented these first steps  correctly. Then ...
3. Use every internal marketing tool available to you
Roadside banners
Sandwich boards
Internal signage
Bag stuffers / return vouchers
Loyalty Programme- sustainable and win/win
Data base marketing – especially a weekly email
Web site with a prominent 'carrot' to bring customers in
Events and activities
4. Finally add some cost effective external advertising, appropriate to your strategy.
What to do

 to improve profitability

The back office - Use systems and KPI's to manage your business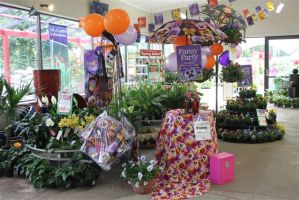 1. Strategy 

Maximise Sales
Maximise Gross profit value rather than Gross margin
2. Operational Systems
Plan, budget 
Streamline supply chain 
Ordering & receiving procedures
EPOS systems
Time management, job descriptions, staff reviews, regular staff meetings 
Develop an operations manual
3. Monitor Results
Key Performance Indicators monthly
Use these KPI's to improve financial performance
"what is measured, improves; but what is measured, reported and discussed improves exponentially".
How to Make it Happen
Having read the above, most garden centre owners will be thinking – 'I know all that and we are doing it, or most of it'. 
The key however, is -   How well have all the above factors been implemented. 
It is more than knowing what to do, it is HOW TO DO IT – IMPLEMENTATION. 
Many good ideas have failed from poor implementation.
Implementation 
It is fair to say at least 90% of the success factors mentioned require retail, marketing, and management skills. More often than not, garden centre owners and staff major in horticultural skills and are weak in retail, marketing, and management.  They are simply not well skilled in how to implement retail, marketing, and management.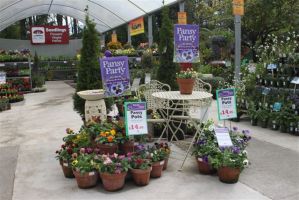 Owners and staff should seek assistance in these areas from experts with a proven record, or take the time-consuming, expensive alternative and up-skill themselves. It is most important to seek out the very best practice (based on results not  necessarily awards) as a model. 
Broad based, complete assistance, covering all facets from one mentor giving individual attention, has proven better than using several experts, each in a narrow field. The main reason why this is important is because all factors are interrelated and must be considered together, not in isolation.
The Garden Retail Success Mentoring programme, MAKING IT HAPPEN has been developed, specifically to meet this need, and has proven very successful. 

Implementation is the key – it is how you do it that determines success.