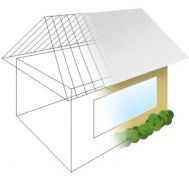 Garden Retail Success provides:
Advice and information on garden retail buildings, structures, paving, car parks, layout and design.
Advice and information and / or supply of fixtures and fittings.
The advice given is relative to the situation and requirements whether it be best practice, good option, or minimum standard.
You will also find good advice in our Premises Development Manual.
Handy Tip
Pleasure Your Customers! Making them feel good is just as important as taking their money. If they feel good, they will stay longer and buy more. How do you provide a pleasant ambience?
Read more......