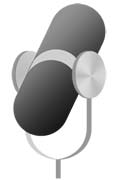 We offer a range of services, practical aids, information and consultative advice for garden retail marketing.
Marketing Plans
Successful garden retailing requires a comprehensive strategic marketing plan. All the elements of marketing are discussed and brought together in a plan after considering the local and regional circumstances, and alternative strategies. Elements include:
Signage
Service
Advertising
Price
Presentation
Promotion
Premises
Branding
Product
Signage
Case studies show that signage is a powerful and significant tool for maximising sales. A totally integrated system of signage involving branding, category, sub category, product and promotion signs is required for best results. Garden Retail Success are leaders in developing signage that gives results.
The complete Marketing in Garden Retail Manual is supplied on a USB stick
See also:
Marketing Consultation
Marketing Services
Marketing Consultation
This service provides advice and information for garden retail marketing. A comprehensive marketing plan is developed which integrates all elements: premises, branding, product, price, presentation, promotion, signage, service, internal marketing, and advertising.
The marketing plan takes into account each clients situation and circumstances.
Developing a comprehensive marketing plan could take from 1 – 3 days depending on the size and scope of the garden centre.
Contact Us to discuss your requirements