It is often said 'better to have a star team than a team of stars'. How do we build a star team and recruit the best players to join?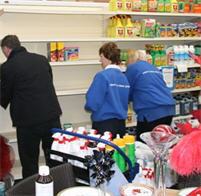 Teamwork is all about getting along with everyone isn't it? We wish! How often do we hear business owners say "Staff eh? Who would employ them!"
How do we build a star team and how do we recruit the best players to join it as your organisation grows?
First up, it's essential for an owner or manager to have a clear vision and purpose. Your team needs to know exactly why they exist. What is their goal?  As leader of the team you must know the answers to these questions and communicate them persuasively so that the team sees, understands and agrees with your direction and purpose
Create the best environment you can. Build a culture of trust and respect. 'Say what you mean and mean what you say'. Be consistent with word and deed, deplore gossip and rumour. If trust is breached we all know it becomes more difficult to re-build next time.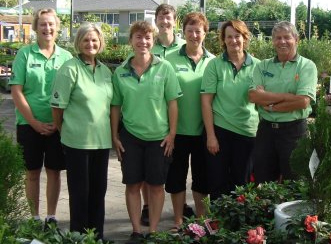 Find your team's 'star power.'
When your hire to add to your team, find the best players you can. You need some great individual performers and you need some great team players. If you don't have a balanced team, you will end up with either a team of stars who are self-serving and continually demand attention; or a team of average performers without drive, energy or initiative.
 
Stars usually have a natural affinity with certain aspects of the business. Whether it's their merchandising skills that simply takes your breath away or whether it's their skill with a spreadsheet. During the recruiting process find out what they love best about their lives, what are their passions, why do they like working in garden centres, what are their personal goals for the next five years.
Help everyone to recognise their strengths and the strengths of the others so they can rely on those strengths when they are needed. Value their backgrounds, personal and work experiences and diversity of ideas.

Let people play to their strengths. Applaud them when they do well but always encourage those strengths to be used appropriately and regularly. Knowing their strengths isn't enough – they must be used to the mutual benefit of the team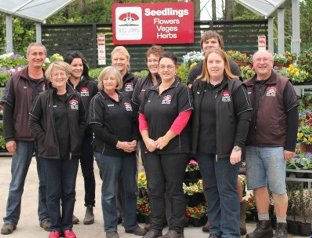 Let every team member be a star to the level of their ability. You only need one leader of a star team but every other star in the galaxy has a role to play. Help them to success by giving them the training they need, opportunities to develop confidence, build relationships and to grow personally so that they become a great asset to your business. Demonstrate support by supplying the resources to do the job
Do team members know where their work fits in the overall context of the business? Are they excited and challenged? Do they see their work as valuable to the business and to customers?
Communicate clear expectations of behaviour and performance. 
Ineffective communication in a team can result in disaster. The first sign of an internal break-down is often me-centred language or lack of mutual accountability and commitment. When members are committed they are more likely to hold each other accountable. Nobody should be saying "it's not my job".
Maintain teamwork
Maintain teamwork, even when things go wrong and resist any development of unfriendly behaviour.
In a team environment it's not what went right or wrong, not who succeeded or who caused mishap. It's cooperation, focus and productivity that has the greatest impact. Some of the best teams are those whose leaders are only a resource in the event of a problem.
With commitment and appreciation of value you can build a star team.

You may also like to read:
Finding Good Staff
Getting Customer Service Right

Our People Management Manual discusses all the elements required to effectively manage and motivate a productive and happy team environment